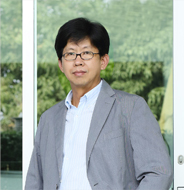 Mr.Boonchai Sakulthamrak "Lem"
Managing Director
Green Architects (GA) is an international landscape architect design firm based in Bangkok, Thailand which provides landscape architecture and environmental design services. GA specializes in designing hotel, resort and luxury projects, both locally and overseas.GA is also expert in high-end residences, offices, shopping complexes, exclusive condominium-apartments, urban designs and site planning.
Green Architects has completed several notable projects in Asia Pacific region since 1994. Our core competence is implied in our logo ; five cores which mean:
G : Global Recognition w/our international experiences.
R : Reliable & Responsibility w/our sincerely & fairness.
E : Effective Impact w/our strong design's selling points.
E : Excellent Service w/our efficiency & competitiveness.
N : Newest Concept w/our innovation & creativity.
Over a decade of remarkable creative design, GA has completed
several luxury projects in many countries and also works closely with various successful hotel resort chains both in Thailand and overseas. Nowadays, Green Architects is well known as one of the best landscape architects in Thailand. Our mission is " beautifying the world ".